A CAPPELLA MANILA is coming to Denmark!
Choir Concert Sunday, June 2, 2019 at. 2 pm in the Sacrament Church!
The Philippine choir, A Cappella Manila, will tour Europe and visit Denmark.
On the behalf of the Sacrament Church Council and DCICMM, We cordially invite you to this beautiful and coveted music experience.
You can read more about A Cappella Manila by a click on this link: https://www.facebook.com/ACappellaManila/
FREE ENTRY!
Refreshments will be sold after the Concert!
Donations goes to Sri Lanka!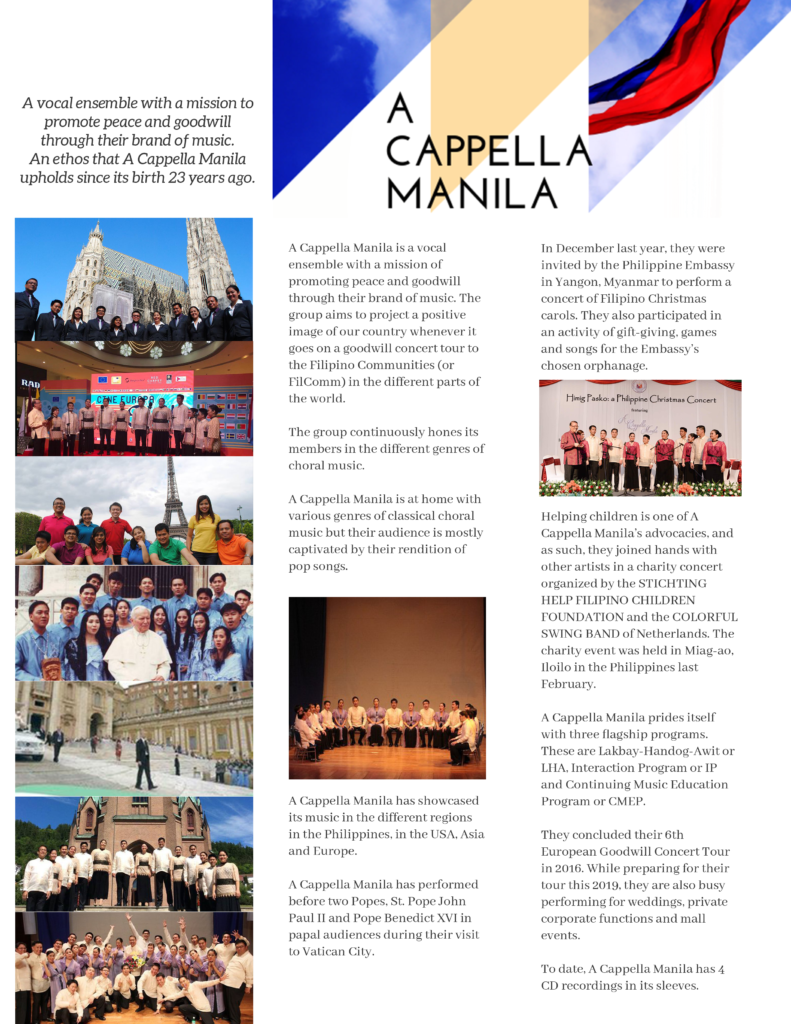 Social Share